Indian Seed Congress - 2018, Colombo, Sri Lanka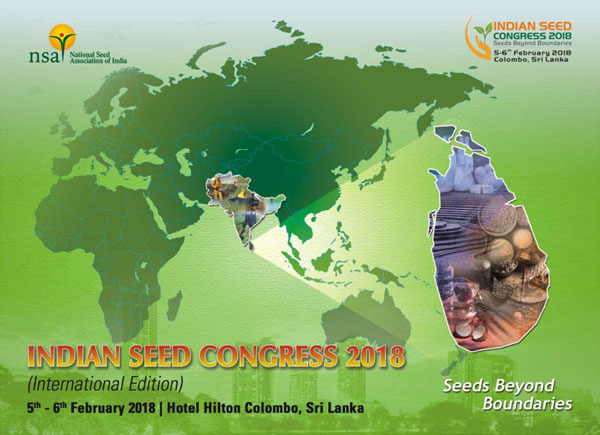 The National Seed Association of India, (NSAI), the apex organization representing the Indian Seed Industry, continues to strive to meet all the farmers' needs by understanding their requirements and developing research strategies to address problems.

The Indian Seed Congress, the annual forum organized by NSAI, has emerged as a much-awaited event to project the latest trends and views of the Seed Industry sector; voice their concerns; deliberate on the new technological advances and the barriers to technology development and introduction; showcase new product ranges and services and network for better business development. The Indian Seed Congress provides a platform for the Seed Industry to interact closely with technology developers, sector development officials and policy makers.

NSAI is pleased to invite you to the Indian Seed Congress 2018, the Eighth edition of the mega Seed Industry event is going International and is being organized in Colombo, Sri Lanka, on 4-6th February 2018. These Congresses attracted participation by representatives of all major stakeholders including industry (seed & allied), policy makers, developmental agencies, scientific community and farmers' organization. The Congress delegates included industry leaders from more than Several countries.